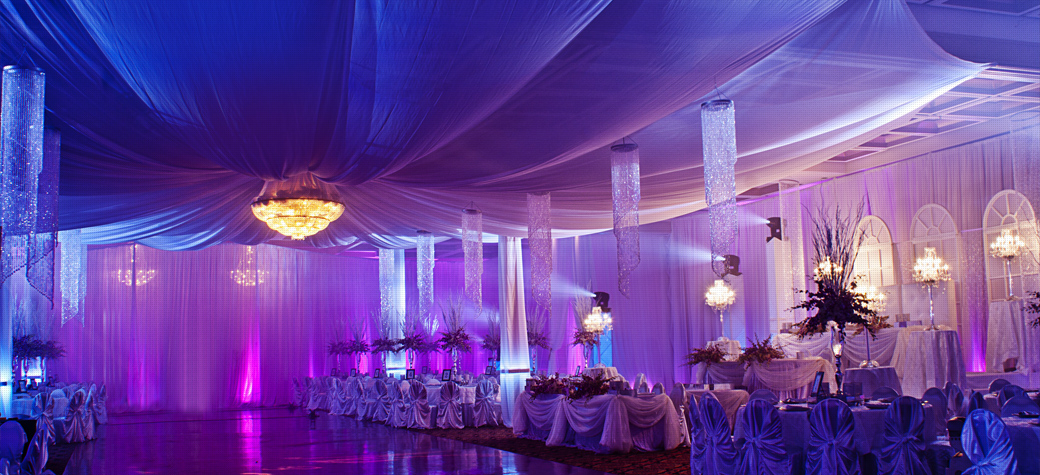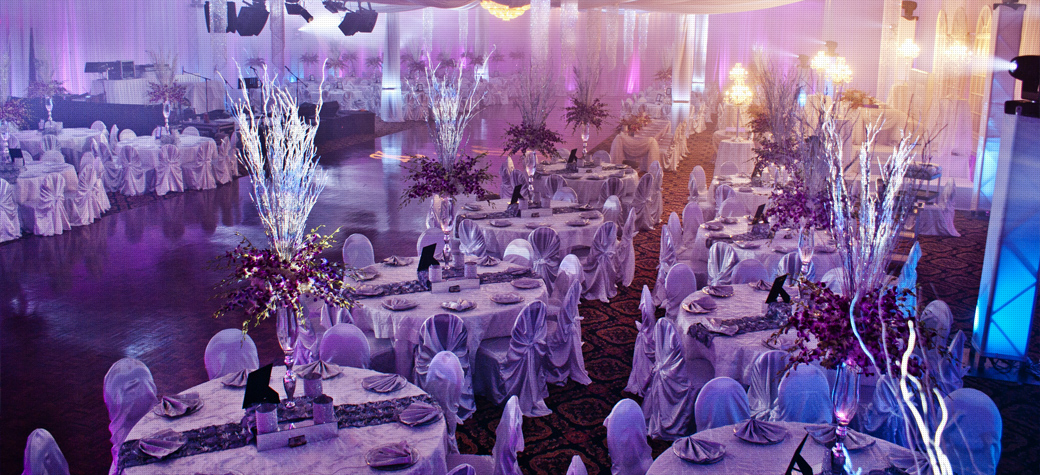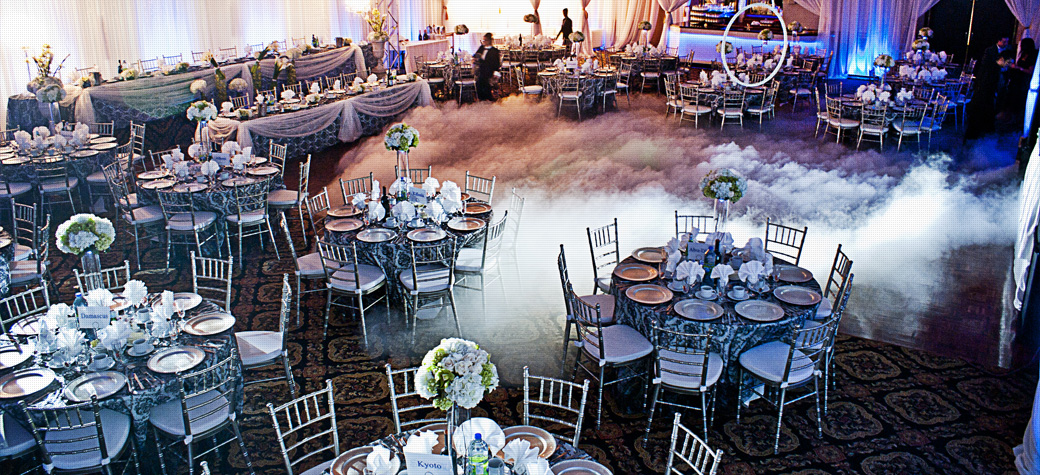 Weddings
A wedding is a unique event rich in emotion. Thousands of couples throughout the years have placed their trust on us and gave us the privilege to organize this special event. Due to our numerous suppliers and our contacts in the event planning sector, you will save time and money during your wedding planning making it a joy-full moment as it should be.
The Palace was initially built to host wedding receptions. Our large majestic halls are ideal for hosting such an event. Our 18 feet high ceilings accompanied with large chandeliers gives you multitude possibilities for decoration and lighting. Each hall is equally equipped with a private bar with LED lights of your choice, and a large dance floor. In addition to your main hall, you also have access to a private cocktail space in our large lobby with a stunning view of Laval.
No detail will be left aside, a specialized banquet manager will be there to accompany you and to guide you throughout your event assuring himself that all goes as planned.
Regardless of your budget, we will adapt ourselves to satisfy your expectations. Once the banquet manager has determined your budget, he will propose certain ideas for the decoration and your menu. Since we carry our own in house catering, you can personalize your menu from A to Z. Furthermore, you can also create your own wedding cake and our pastry chef will be delighted to bring it to life.
In order to optimize the space of your hall, a personalized floor plan, done via computer software, will be given to you in order to be able to visualize the setup of your event in advance. You can therefore the architect of your hall, from placing your tables, your head table to placing plants in your hall.
Do not hesitate to contact us for a free quotation.