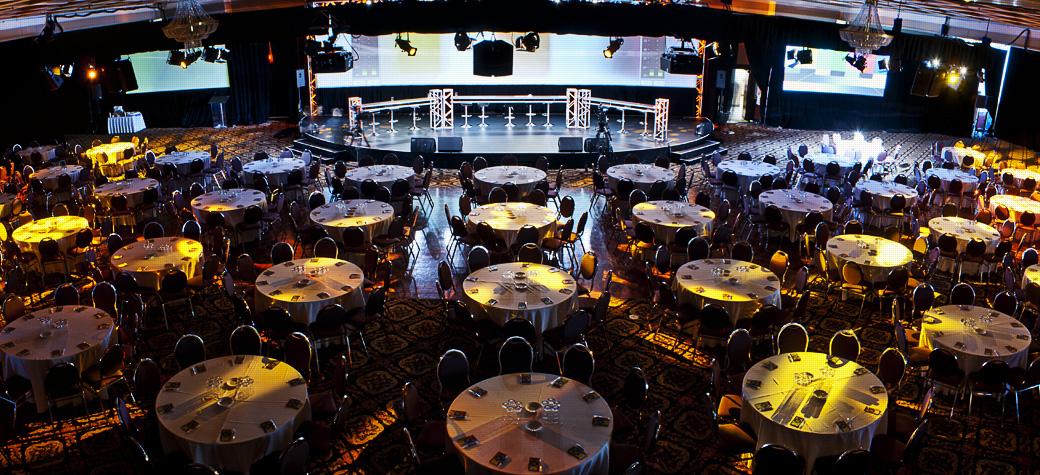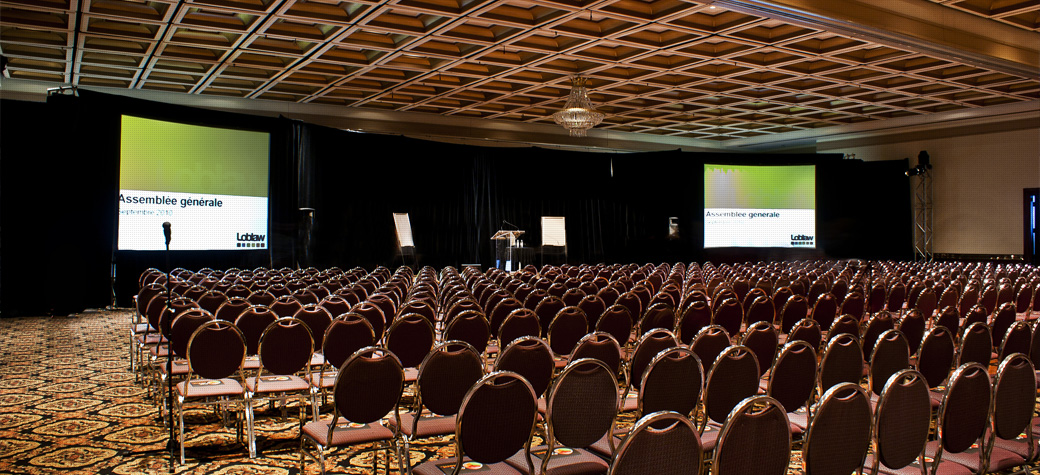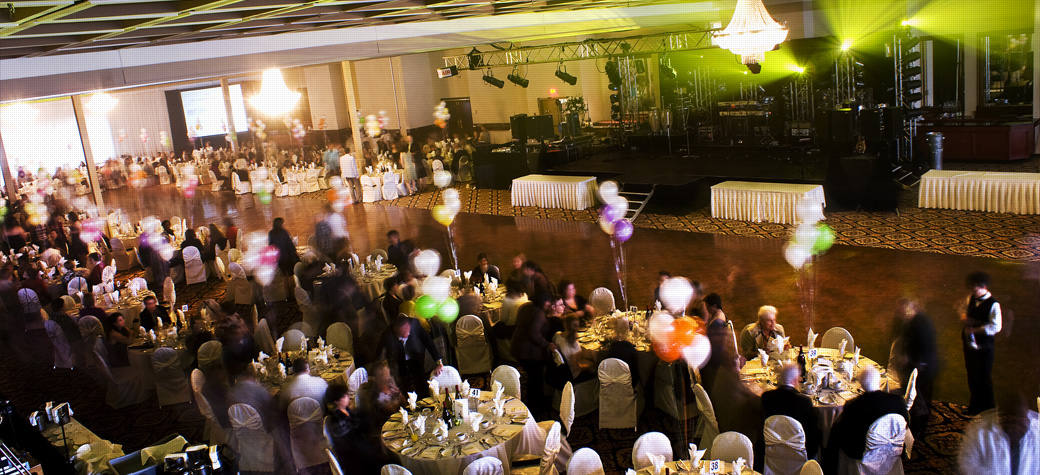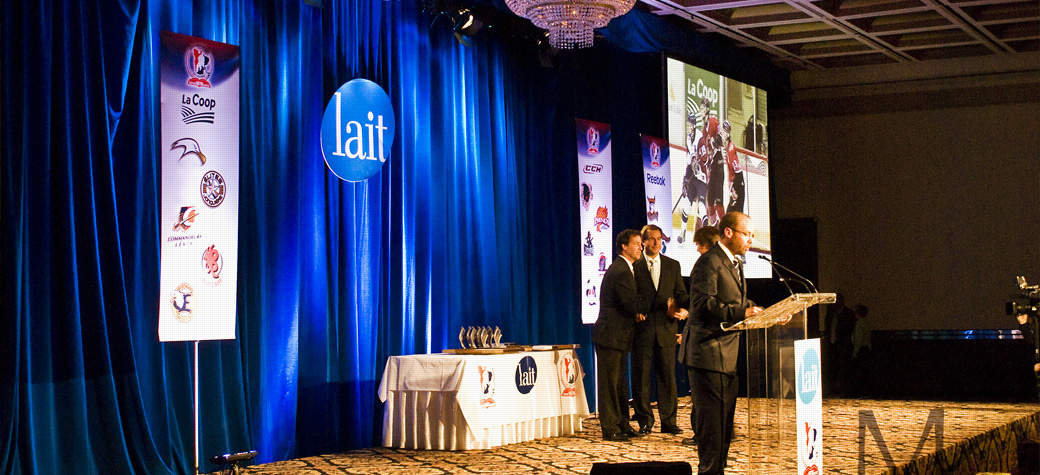 Corporate
In the heart of Laval, Palace reception and convention halls represents the ideal location to host your corporate event. Adjacent to highway 15, 15 minutes from Pierre Elliot Trudeau airport and two minutes from Montmorency metro, transportation and accessibility poses no problem.
Regardless of the type of event, may it be an office party of 1000 people or a simple reunion of fifty people, our corporate manager, specialized in organizing events, will be by your side all along the way assuring himself that all goes as planned.
Our big halls as well as our 18 feet ceilings, permits us to host events requiring of the most complex audio-visual installations. Since we have our own in house catering, we are in a position to offer you a wide range of coffee breaks, breakfasts, lunches, and diners during your event. Our large lobby of 15 000 square feet is the ideal location to change ambiance, to relax and/or great your guests during your breaks, your meals, and your happy hours.
In order to optimize the space of your hall, a personalized floor plan, done via computer software, will be given to you in order to be able to visualize the setup of your event in advance. You can therefore be the architect of your hall whether it`s a conference style, a theater style, a square style, a school style, from placing your podium to placing plants in your hall.
Our installations and our state of the art audio-visual equipment will provide you with all the tools necessary for your reunion.